'Antim: The Final Truth' team applaud Aayush Sharma for his dance moves in 'Bhai Ka Birthday', watch BTS | Hindi Movie News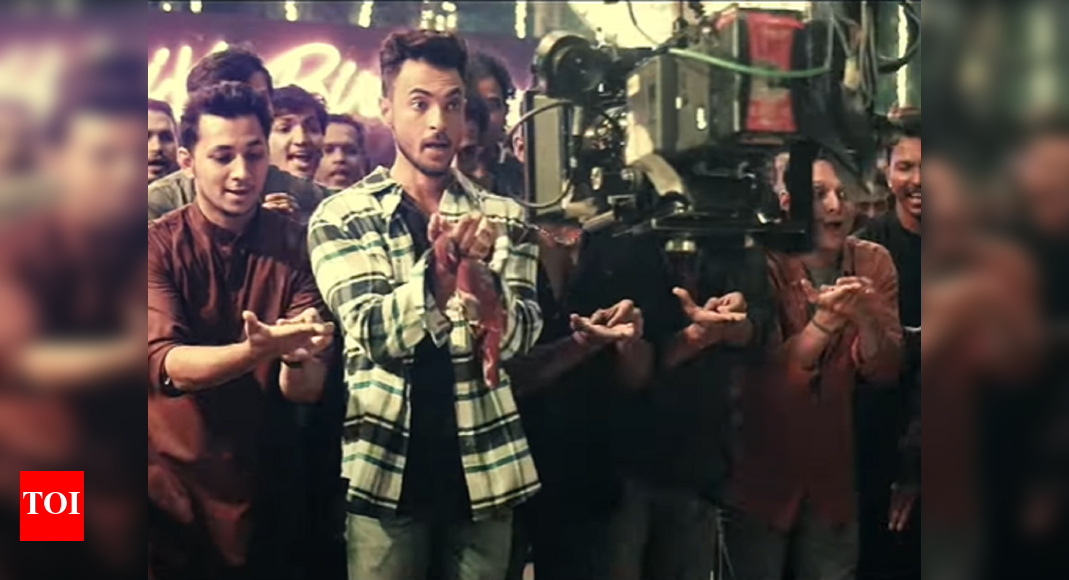 Currently topping the charts, 'Antim: The Final Truth' the latest party track 'Bhai Ka Birthday', displays the desi and rustic moves of Aayush Sharma in a festive setup, and the bindaas bhangra steps of Salman Khan. Shedding light on the filming of the song, the Antim team opened up about the process of filming the song in the BTS video.
#BhaiKaBirthday banana ki HIT Recipehttps://t.co/[email protected] #AayushSharma @MahimaMakwana_… https://t.co/Ass92cY5JL

—Salman Khan Films (@SKFilmsOfficial) 1636180248000
Aayush who plays a gangster in the film is seen drifting off to desi beats and birthday song lyrics while Salman as a cop engages in an impromptu bhangra swerve. Aayush calls the song a song where people have fun against just calling it a dance number.

Spinning for 'Bhai Ka Birthday' despite a fractured palm, Aayush is seen devoting himself to the song even in pain. Applauding the actor for the same, choreographer Mudassar Khan said, "I'm so proud of our star Aayush, how he turned despite the pain of the fractured palm, watching him squeeze his fingers and keep on dancing. shoot, I could feel the agony he was facing.
Salman Khan also called it the perfect birthday anthem saying, "Now whenever it's someone's birthday, that song is sure to play".
After rocking the nation to his beat with the hit parade of his debut film 'Chogada', Aayush Sharma returns with another celebratory number in the form of 'Bhai Ka Birthday'.
BTS shows that the whole team had a lot of fun while filming the song, and at the same time, were in perfect sync to bring the music and its production to a state of groove and perfection. BTS also shows music director, Hitesh Modak, working with his team to get the music just right to give it a vibe that has already struck the right chords with the masses, and is synonymous with celebration, especially the celebration of the 'Bhai of each. his birthday'.
The song is composed by Hitesh Modak, with background vocals by Sajid Khan. Additional programming by Ravi Basrur and choreography by Mudassar Khan.
After the first look and trailer of the film, anticipation and excitement went off the roof due to Aayush's phenomenal transformation as well as the long-awaited clash between Aayush Sharma as a menacing and feared gangster and Salman Khan as the fierce and idealistic cop.
The film had its world premiere in theaters on November 26. Starring Salman Khan, Aayush Sharma and Mahima Makwana, "Antim: The Final Truth" is directed by Mahesh Manjrekar, produced by Salma Khan and presented by Salman Khan Films.