How hard is it to copyright your dance moves so they won't be stolen as Fortnite emotes?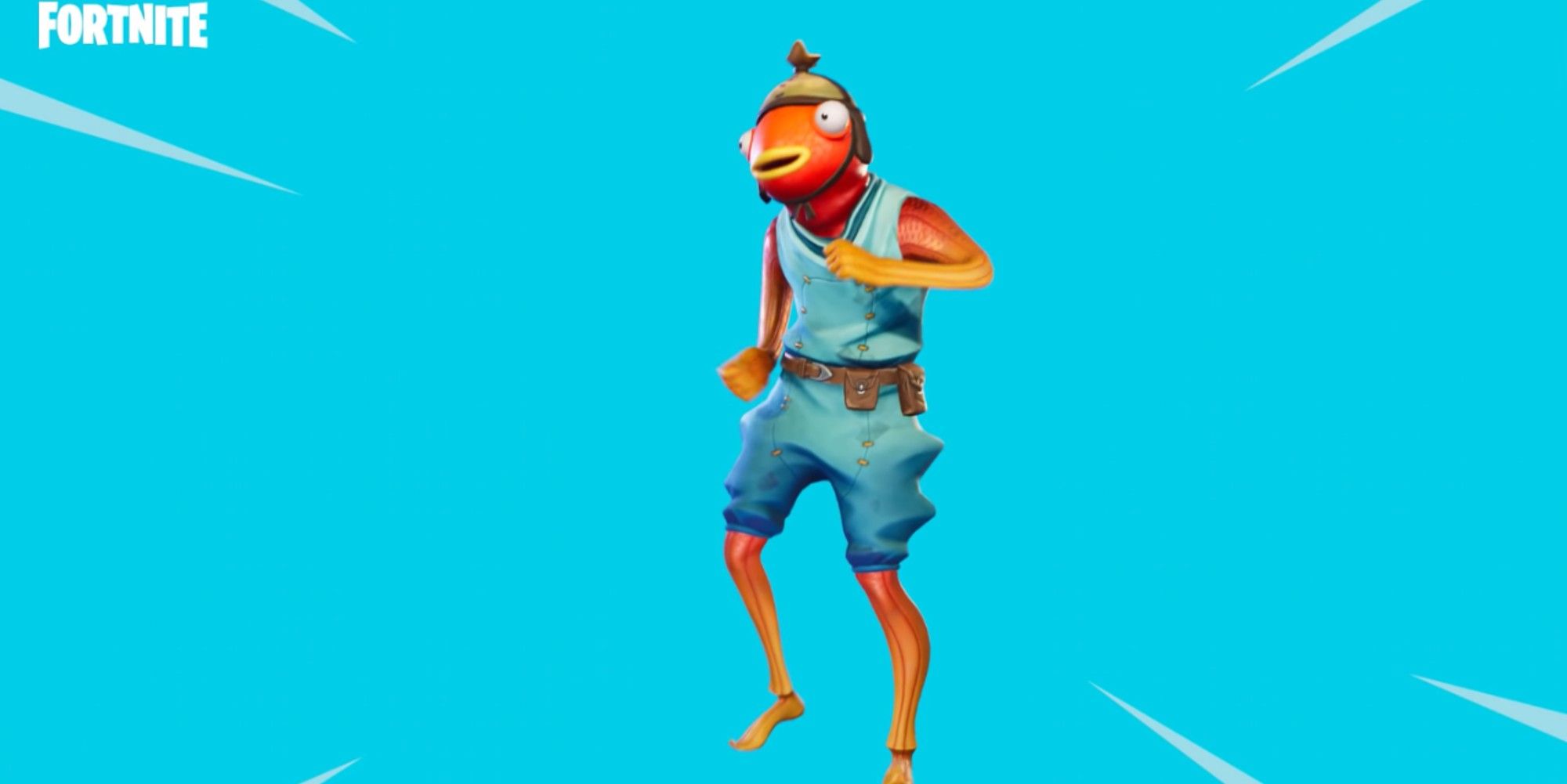 By now, most of us should be familiar with Beyonce's signature Single Ladies choreography: the wave of the hand, the immaculate movement of the wrist and the gesture towards the ring finger when Beyonce sings: "If you like, then you should put a ring on them.These moves, at least to some extent, were expected to be made available in Fortnite in the near future, according to data miners who uncovered these details in public documents from the "Epic Versus" lawsuit. Apple". This reveal probably comes as no surprise; after all, Epic Games has appropriated dance moves for use as Fortnite emotes since the battle royale game has existed, fending off several lawsuits in the process. Instead of that, a bigger question would probably be why Epic Games hasn't released those emotes yet, given that dancing is one of the biggest touchstones in gaming. and pop culture.
But if I had to venture a guess? Aside from the fact that Epic Games might upset the world's biggest pop star by digitizing and raking in a net profit from the dance sequence, the intricate choreography was actually copyrighted by JaQuel Knight, the choreographer behind the iconic moves – the first commercial choreographer to do so. At the same time, he started a music publishing company, Knight Choreography & Music Publishing, to also help other dancers protect their dances. If Epic Games tries to replicate these moves as emotes without paying royalties, it may find itself in a bit of a pickle.
Related: Fortnite and Warzone Copied Apex Legends, So What Could Apex Copy?
Of course, issues around crediting dancers, artists, and choreographers for their dance moves have been the subject of growing conversation in recent years, and it's a topic Epic Games would certainly be intimately familiar with. After all, the developer had a long list of plaintiffs accusing the Fortnite developer of using their moves without permission or credit: rapper 2 Milly, Fresh Prince of Bel-Air star Alfonso Ribeiro, Backpack Kid, actor of Scrubs Donald Faison and the baritone saxophone. player Leo Pellegrino. Most recently, Epic Games was once again sued by choreographer Kyle Hanagami for ripping off his choreographed moves and translating it into the "It's Complicated" emote in Fortnite. Unlike the old artists, however, Hamagami also licensed this moveset, which may result in a very different outcome for Epic Games (one point to note: the attorney Hanagami hired is David Hecht, the same attorney who helped Knight obtain his copyright for his dance Single Ladies, as well as the lawsuit for 2 Milly).
Previously, the latest lawsuits were thrown out due to hazy legal issues that seemed very archaic; In short, the court ruled against these lawsuits, arguing that the plaintiffs had no case since these movements were not copyrighted in the first place, with Epic also claiming that these movements fell under the category of freedom of expression. Then there are also other issues, such as the difficulty of enforcing copyrights for choreographic works, especially if these movements were deemed too short and simple to reproduce, such as the basic waltz step, the breakdances or party dances. If Backpack Kid had registered the copyright for the dance move The Floss at the time, for example, it might not have been a hit, as it's not a particularly difficult maneuver to pull off, although it's extremely recognizable (plus there's also the fact that Backpack Kid didn't actually create this particular move; it was performed in 2012, long before he popularized it in a Katy music video Perry). In fact, these are the exact same defenses Epic used to defend against their lawsuits.
So there's still a chance, however, that the latest legal battle against Epic Games may not gain much traction just yet. Fortnite emotes usually only last a few seconds, and like the "It's Complicated" emote only robbed a few seconds of Hanagami's entire choreography (you can watch the dance in its entirety here. It's about a minute long and that's pretty cool too). The simplicity of this move can also be debated; I obviously can't perform this Fortnite emote in real life unless I have at least a few weeks of practice, but the same can't be said for people who are infinitely more skilled than me.
So what kinds of dance moves can be copyrighted? I'm no lawyer, obviously, but it seems the length and complexity of the dance matters – and choreographers like Hanagami and Knight have definitely created a series of long, complicated moves that can't be easily replicated by a layman. That said, the dance copyright registration process is still considered difficult. "It's really unpleasant sometimes. It's getting really dark, but it's a process, because it's something new and it's something we haven't seen in this business environment," Knight said in an interview with Fast Company. And according to this Legal Zoom article on copyrighted dances, copyrighted choreography is "generally intended to be performed by skilled performers in front of an audience, such as a ballet or dance routine modern", with more likely protection if performed by a skilled dancer, done for entertainment purposes, and involves a story or theme.
Yet, there is no doubt that even all of these legal terms to protect dance moves are not comprehensive enough, besides being a minefield for most people. Take the Carlton Dance, which has long been synonymous with Carlton Banks, Ribeiro's character in The Fresh Prince. This decision had been rejected for copyright registration, although Backpack Kid's The Floss has since obtained the same copyright. More than just bypassing the legal loopholes, however, there are also the looming ethical issues of Epic Games blatantly appropriating these dance moves as emotes without crediting their creators, many of whom are choreographers, dancers and artists. blacks – a conversation that was touched on in this Vice Piece by reviewer Yussef Cole. Beyond discussions around the legality of Epic Games' conquest to translate every popular dance move into cold hard cash, it's also crucial to consider why Epic Games is so eager to monetize this art form, by compressing decades of production and cultural expressions into a single, original movement in a video game – and ultimately making it purchasable for multiple Fortnite V-bucks.
Next: Devotional Developer Red Candle Games Shows Off Their Latest Project
The new Eeveelution has already been practically confirmed by the anime
Read more
About the Author