Jungkook shows off his dance moves amid Covid-19 recovery, V says 'corona really lost on him'. Watch | Bollywood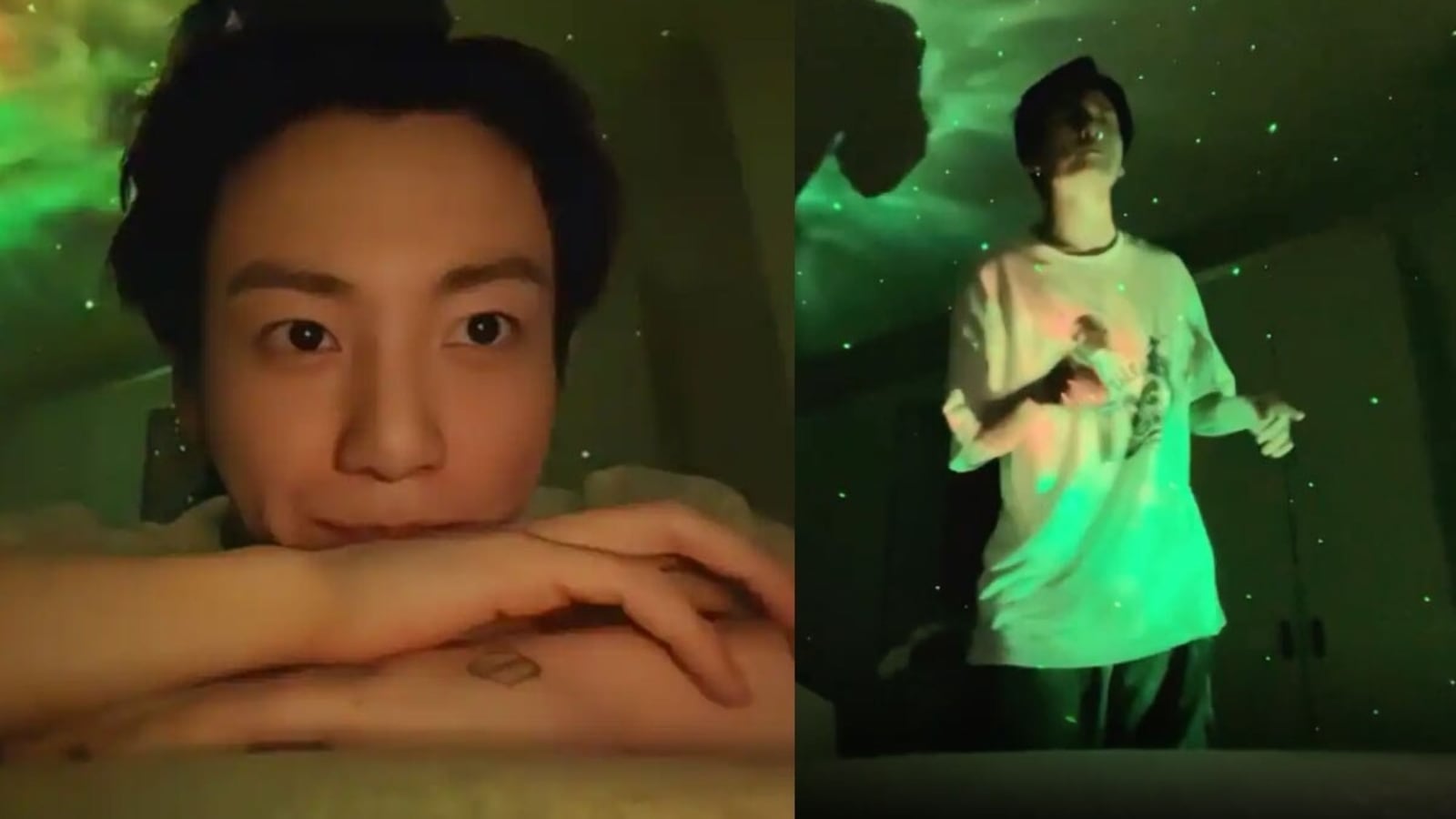 Jungkook, who is currently recovering from Covid-19, shared a video of his one-room dance performance. The video garnered 8.4 million views and praise from his BTS team member V. Commenting on his dance moves, V said the coronavirus actually lost to Jungkook.
Jungkook shared the video on Instagram early Wednesday. He is seen speaking in Korean, "Ah-! Everyone, I'm fine. I moved my body so I wouldn't feel like I was falling. Because I was afraid of gaining weight since I ate and slept , ate and lied Anyway, I take good care of myself, so don't worry. See you soon.
After delivering the message to his fans, Jungkook started grooving in his room. He set the mood with a magic light.
Commenting on Jungkook's dance video, V wrote, "Look, look, take a look at these moves, the crown really lost to Jungkook. I couldn't even move a bit when I had it." His comment garnered over 9.9 lakh likes.
On Tuesday, Jungkook reassured fans around the world, saying he was fine after testing positive for coronavirus.
BigHit Music, the management agency of South Korean music group BTS, said Jungkook tested positive for Covid-19 after arriving in Las Vegas for the Grammy Awards. According to the agency, the 24-year-old singer tested negative during a PCR test in Korea, and he left for the United States on March 27 in preparation for the Grammys, which will be held on April 3.
"After arriving in Las Vegas, he felt a slight discomfort in his throat and quickly took a rapid PCR test (COVID-19 molecular PCR test) and a standard PCR test (COVID-19 quantitative PCR test) in the aftermath. -noon Sunday, March 13. 27 (PT). While under self-quarantine as a proactive measure, both tests came back positive and Jungkook was confirmed with Covid-19 on Monday, March 28 (PT)" , BigHit Music said in a statement shared on the Weverse fan community forum.
His diagnosis came nearly a week after his colleague J-Hope tested positive for Covid-19 and was in quarantine at his home in South Korea. He has now recovered.