Karnataka BJP leader to hold tiger dance contest for youths | Mangaluru News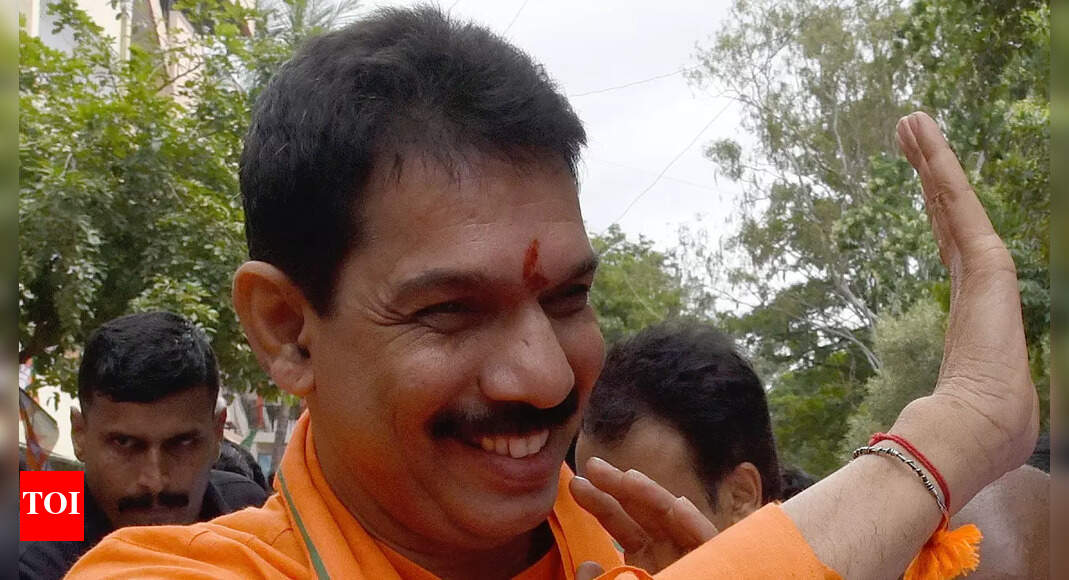 MANGALURU: Karnataka BJP President and MP of Dakshina Kannada Nalin Kumar Kateel is ready to bring young people together through the "pili vesha" (tiger dance) competition in the city.
Under the banner of Kudla Samskritika Prathishtana, BJP leaders Kateel and Mangaluru City South MLA D Vedavyas Kamath will organize 'Kudlada Pili Parba', the first edition of the tiger dance competitionat Nehru Maidan in Mangaluru on October 2.
Kamath told reporters here on Saturday that the teams in traditional tiger costumes will dance to the tune of the thase (percussion instrument) and show off their skills.
He said the competition will cover all aspects of traditional Tulunadu pili vesha including dancers' body painting, dance sequences, presentation and skill in lifting mura rice (40kg bag) . Each team will have 20 minutes to play.
About 15 teams have already signed up for the competition, MLA said, adding that registration will continue until September 28.
The competition will start at 9:30 a.m. and will continue until midnight. A gallery will be set up to accommodate approximately 3,000 to 4,000 spectators on site. Arrangements will also be made for those who do not get seats in the gallery to watch the event, the BJP MP said.
The organizers have also sought support from the Kannada Department and Culture and Tourism Department to provide the winners of the event with an opportunity to showcase their talent at state-level functions.
In addition to prize money and trophies for the winners, the top eight performers will receive special individual prizes, Kamath said.
Stalls will be set up to sell tiger dance costumes, t-shirts with tiger images, keychains and other pili vesha related paraphernalia at the venue.
A stand will also be open to paint the bodies of children with watercolors, interested in donning tiger costumes. A food stand will also be organized for the convenience of visitors, he said, adding that Kudlada Pili Parba will now be an annual event.