Nithiin and Krithi Shetty's cool dance moves for Adirindey are a hit with netizens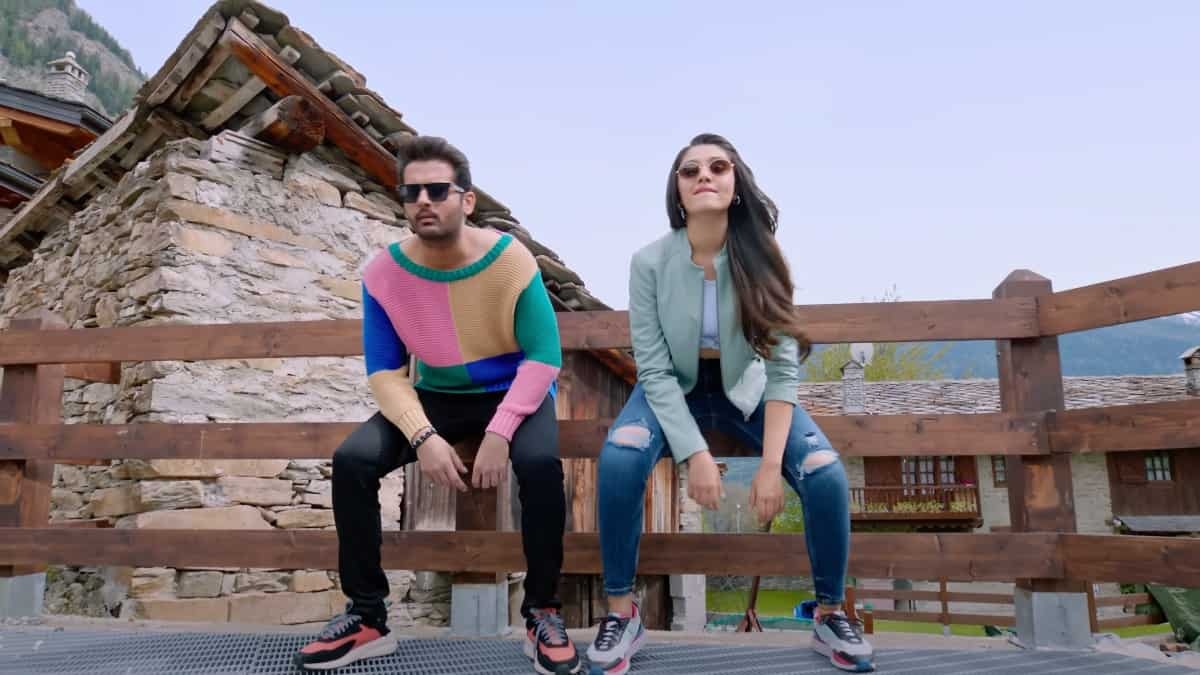 With only two weeks left until its theatrical release on August 12, Macherla Niyojakavargam's team has planned a series of promotional activities to raise awareness of the film. Sreshth Movies-funded Nithiin star Krithi Shetty marks the directorial debut of MS editor Raja Shekhar Reddy and also stars Catherine Tresa in a pivotal role.
The film's third single, Adirindey, which was released earlier this week, got great reactions everywhere. Sung by Sanjith Hegde, the number has lyrics by Krishna Kanth (KK). Mahati Swara Sagar composed the music for the film. Shot in scenic locations overseas, the energetic song features Nithiin and Krithi with a group of dancers.
Nithiin in Adirindey desperately woos his beloved and the catchy lyrics explain how she transformed his life. Netzines believe the highlight of the act is its choreography and the "swag" of the lead actors as they pull off effortlessly cool dance moves. A few fans of Sanjith Hegde were also happy to see him sing for a Telugu number.
Krithi Shetty, a trained Kuchipudi dancer, is a natural with dance numbers and her valor has appeared previously in films like Bangarraju and The Warriorr recently. Dancing is also an area of ​​strength for Nithiin, but this time Krithi stole the show. Adirindey is producing good numbers on Youtube, approaching the 5 million mark and making it into the top 10 videos in the music section.
Chill Maro and Ra Ra Reddy are the other songs from the movie released so far. The Macherla Niyojakavargam theatrical trailer will be released on July 29. While Anjali stars in a special issue, Samuthirakani also plays a key role in the action artist. Kotagiri Venkateswara Rao edited the film, which was photographed by Prasad Murella. Sahi Suresh is the artistic director.