Polish dance group is looking for new members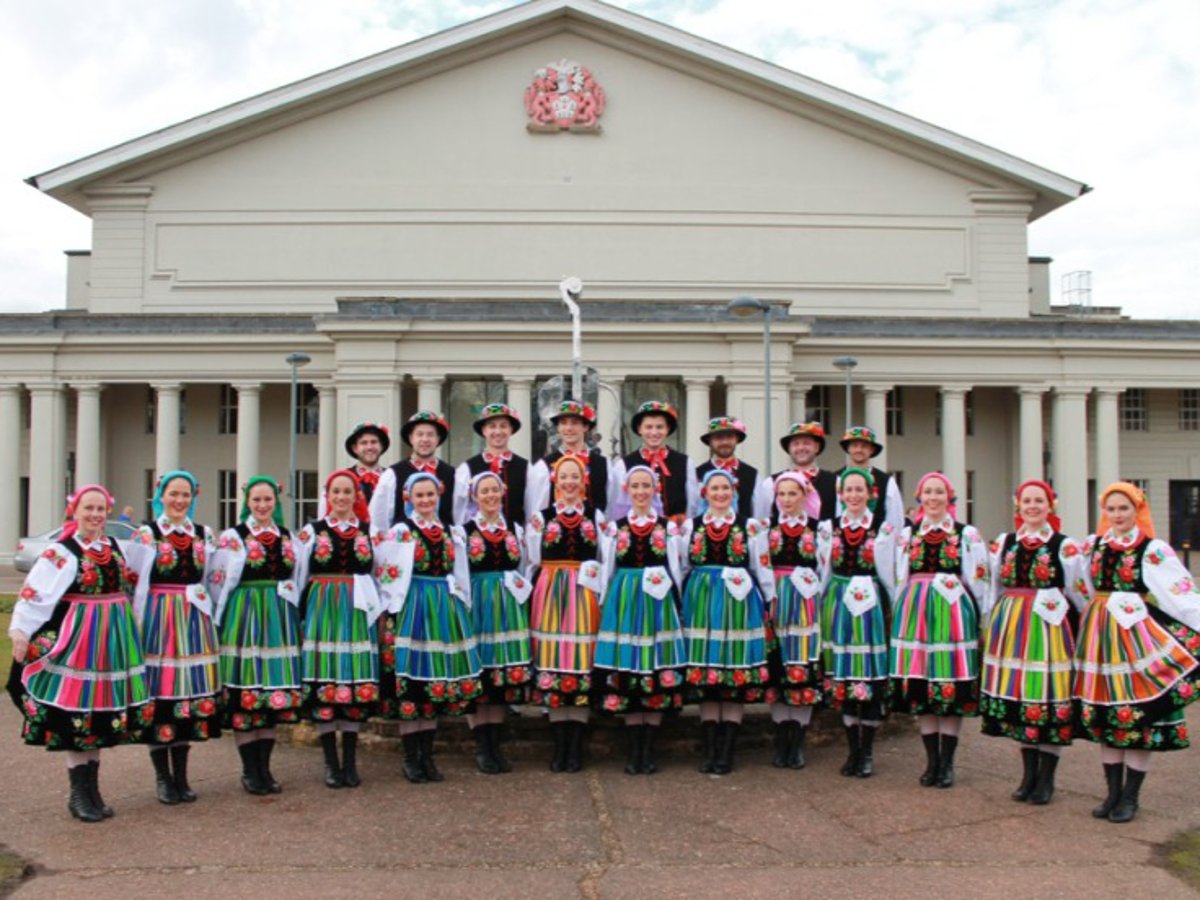 The dancers have been showcasing traditional Polish culture in the city for more than seven decades – but the group worries about the future amid fears the folk arts are losing popularity among 21st century Mancunians.
The dancers of the Polonez Manchester group have been performing and celebrating traditional Polish folk arts in the city for over seven decades.
But now the group, which was founded in 1949, is urgently looking for new members to help keep Polish culture alive locally.
The numbers have plummeted and the organization fears that arts such as folk dancing are losing popularity among new generations of Mancunians.
How was Polonez founded and how has the number of participants changed over the years?
Polonez Manchester are one of the oldest traditional Polish dance groups in the UK, taking their first steps just a few years after the end of the Second World War.
The group was founded by Polish expatriates, including Waclaw Kolekowski, who were unable to return to Poland after the war due to the Communist government taking power there.
They were keen to keep the culture and traditions of their homeland alive by sharing song and dance with other Poles and the wider communities of Greater Manchester.
Polonez Manchester has a long history in the city dating back to the 1940s
In 1953 Polonez performed at a series of events to mark the Queen's coronation, including at the Free Trade Hall and Alexander Park in Whalley Range.
During the same decade, the group performed at the Royal Albert Hall in London.
Based in Moss Side, the troupe performs at events across the country and around the world. The group's extensive wardrobe includes more than 400 brightly colored traditional costumes from different regions of Poland.
However, its members have dwindled. In the 1950s it had around 40 members but now only has around 25 dancers in its weekly sessions, a drop of nearly 40% in numbers.
What did Polonez say about the drop in squad?
Asia Cullinan, who runs Polonez Manchester, attributes the drop in attendance to the fact that folklore is not seen as fashionable and traditional dancing is seen as outdated.
Even though Manchester's Polish population has grown since the country joined the European Union (EU) in 2004, Polonez Manchester says recruiting members in the 2020s is much more difficult than in previous years.
Asia says, "It seems like it was easier to recruit people in the 20th century than in the 21st.
"I feel like people don't see folklore as a trendy pastime, so the membership is a bit lower these days.
"The age range ranges from around 24 to 50+ and we currently have two generations of the same family dancing with us which is beautiful to see.
Polonez Manchester has been performing traditional Polish dance and music in the city for over seven decades
"Our members are a mix of Polish expats, children and grandchildren of Polish nationals, people of Polish descent born in the UK and people married into Polish families.
"Polish folklore and culture is so vibrant, colorful and welcoming that we invite anyone who wants to join us to come see us at Góbéfest and talk to us afterwards.
"You don't need to be of Polish descent and you don't need any dance training. All of our dancers are very supportive and will have you spinning, kicking and dancing to traditional Polish music in no time!
The band are keen to emphasize that they believe traditional Polish music and dancing can still appeal to people in Greater Manchester if they are lucky enough to experience it.
And, in health-conscious times, they also suggest that testing your folk dance beats could be a good workout.
Committee member Kasia Jasicka said, "We know that there are people who are interested in Polish traditions and folk dance because they want to cultivate the beautiful traditions that Poland has to present to the world.
"Polish folk dances are great fun to learn and even more sporty! They really get your heart rate up, use all your muscle groups and give you a real buzz because the music is so uplifting.
"From elegant Polonaise to energetic Krakowiak, there's something for everyone, and once you've heard the music and seen the colorful costumes, you just want to dance!"
Góbéfest is a chance to meet potential new members and showcase their dance
Polonez is currently rehearsing for performances and workshops at Góbéfest, the UK's only free weekend festival celebrating the legendary region of Transylvania and the Carpathian Basin.
The free festival, which also features music, dance and food from Ukraine, Bulgaria, Hungary, Romania and Croatia, takes place in the Cathedral Gardens and on the Stock Exchange Square of the June 24 to 26.
Ottilia Ordog, founder of Góbéfest, has invited Polonez Manchester to perform at this family event and hopes giving them a platform will allow more people to see what the group's dance is all about and help it thrive for the decades to come.
Polonez Manchester dancers in traditional outfits
She said: "Sunday of the festival is dance day and I am delighted to be able to showcase folk dances from across the Carpathian Basin region in Eastern Europe.
"Polonez's long history in Manchester is impressive and I hope playing Góbéfest will bring them new audiences and even new members so the band can continue to meet, rehearse and perform for another 73 years."
How to get to Polonez Manchester?
Polonez meets on Wednesdays at 7.30pm at the Polish RC Church of Divine Mercy on Lloyd Street North in Moss Side, Manchester. The group can be contacted by anyone interested in joining. [email protected]
For anyone looking to dip a toe in the water, the band is hosting a Polish dance class at Góbéfest from noon to 1pm on Sunday June 26 and also performing on the main stage at 2.30pm in the Cathedral Gardens.