Stargazers triumph at national dance competition | island life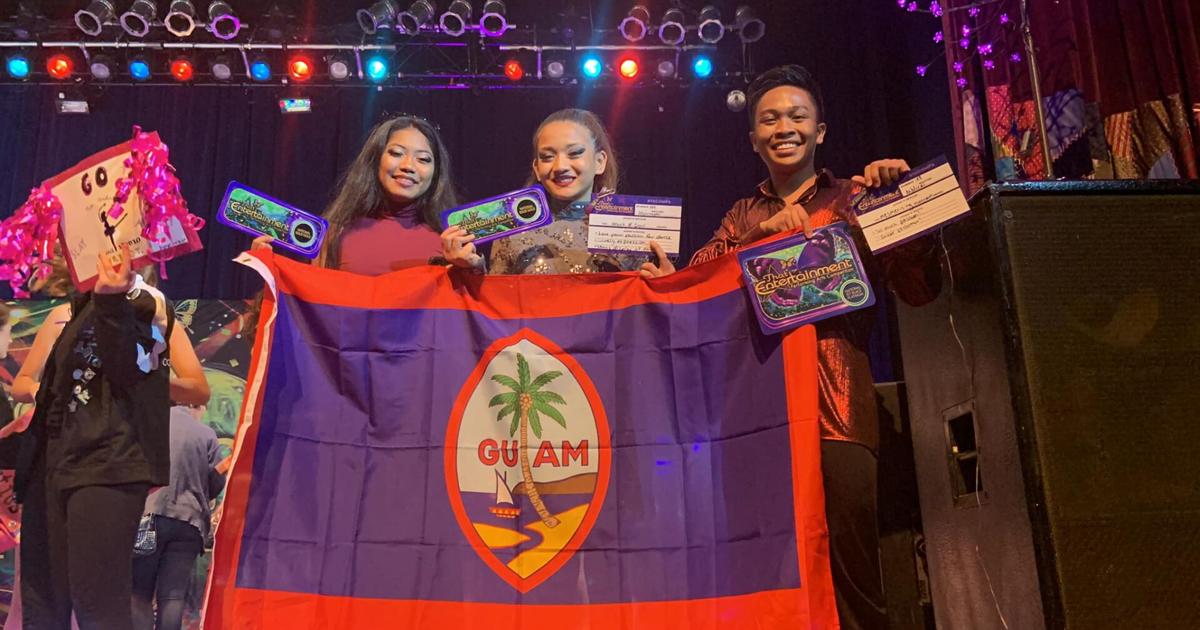 When the Stargazers dance troupe walked into the Showboat Hotel in Atlantic City, New Jersey, their competitors knew little about this team from faraway American territory. But once the Stargazers took to the stage, it became clear that these dancers were not to be overlooked.
At the end of That's Entertainment Performing Arts national competition, the group from Guam walked away with a host of awards. With their medals in one hand and a Guam flag in the other, the dancers stood proud on stage, basking in the recognition and respect of dancers across the country, who were now familiar with the group that had crossed the Pacific to compete. .
"As the competition went on, many dancers and parents came to tell us how good and awesome we were," said Mark Gonzales, director and choreographer of Stargazers.
The judges also liked what they saw of Guam as a whole.
"I knew what we had to offer, coming from a place most of them don't know, (they) really had all their eyes on us," Gonzales said.
Knowing they were going to put on a show, the Stargazers dancers threw everything they could into their choreography, leaving everything on stage.
They opted for high-energy and emotional numbers, Gonzales said.
"It broke the norm," he said.
This was the Stargazers' first time in this particular tournament.
"You never know who you're going to fight against," he said. They only knew that they would be up against talented dancers from different groups.
"I knew my dancers were ready"
It had also been years since they had showcased their skills in front of a national audience. As with everything else, their industry has not been spared the wrath of the COVID-19 pandemic.
"It's been 2019 since we last competed. Lockdowns and regulations have stalled training," Gonzales said.
Once they were able to practice, however, the Stargazers were ruthless in their efforts. It made all the difference and filled Gonzales with confidence.
"We worked around that and made sure to practice, so when the time came, whatever competition we were in, we were ready and ready," Gonzales said. "Before I left, I knew my dancers were ready."
Once in Atlantic City, the Stargazers team had to battle jet lag and a stacked schedule. They performed from 7 a.m. to 8 p.m. throughout the tournament, which took place from July 7-10. The dancers aimed to give 150% of their effort for each performance.
Gonzales said that compared to other dancers, the Stargazers troupe did incredibly well.
"They basically swept everything away," Gonzales said. "We won seven categories overall, from our minis to seniors, the overall men's title and the highest overall score."
In two other categories, Stargazers took second and third place overall.
"It's an incredible achievement," Gonzales said.
Price
According to Gonzales, the dance team has won awards in the following divisions for the following dance numbers:
• Overall Minis Champions – "Best Friend"
• Overall champions of the small groups of 7 to 9 years old — "Cali Girls"
• Champions of the general classification of the small groups of 13 to 15 years old — "DNA"
• 13-15 year olds Champions of the general classification of large groups — "Emergency"
• Ages 16-18 in the large/mega group ensemble — "Run the World"
• Senior Overall Duo/Trio — "Halo"
• General Adult Champions – "Turning Tables"
• High overall score — "Urgency"
Additionally, Michael Cajigal also won the overall men's title for having the highest score, Gonzales said.
Showcasing Guam talent
The lyrical performances by the Stargazers dancers particularly captivated the judges while the group's speedy numbers proved to be real crowd pleasers, according to Gonzales.
"The dancers made the stories believable about their expressions and movements," he said of the lyrical dances. "When Stargazers were competing in the speed numbers, everyone would run into the auditorium to watch us. They would all cheer us on.
Now that the Stargazers have returned home, the dancers continue to work on themselves and their skills.
"Our goal is to improve students' self-confidence and self-motivation through music and dance," Gonzales said. "We want our children to showcase Guam's talents on national and international stages."