The packers enjoyed watching Yosh Nijman's growth… and his dance moves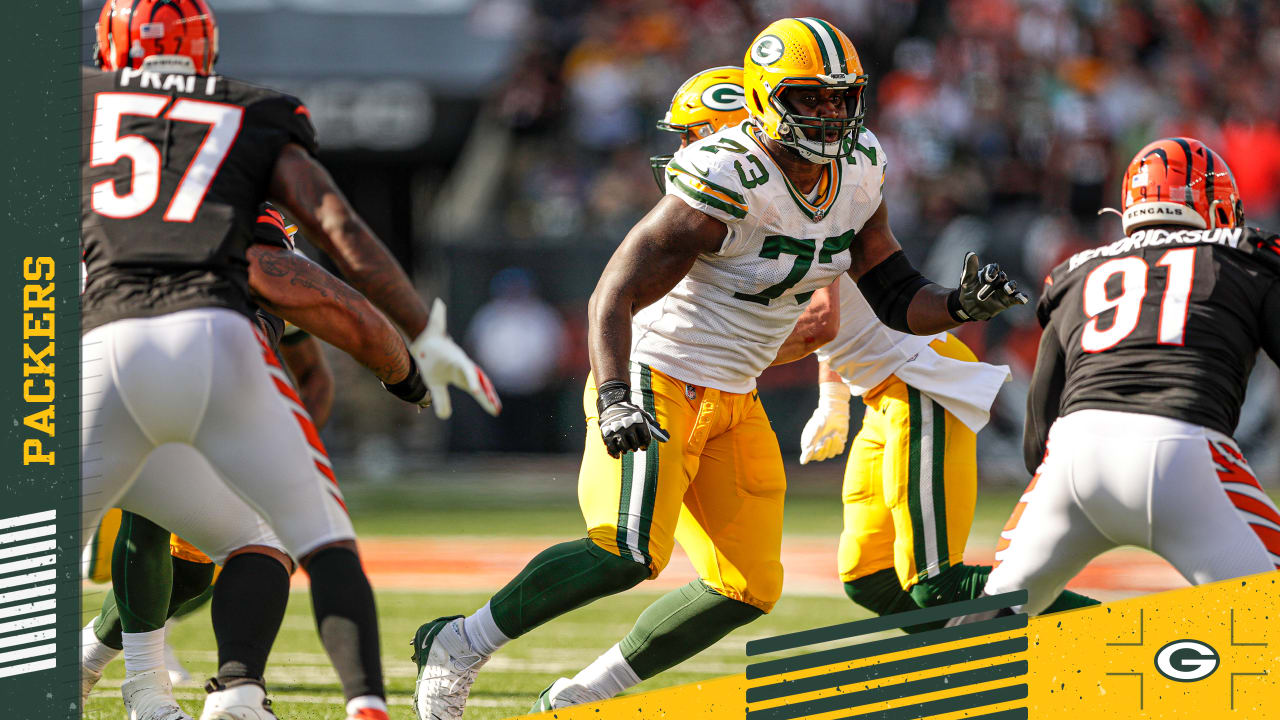 GREEN BAY – Yosh Nijman is considered one of the quietest members of a Packers offensive line room, often known for his gregarious characters.
The former undrafted free agent speaks well and is courteous, but in his first three seasons at Green Bay he has generally yielded to the veterans around him.
Until the start of the season, when Nijman stopped after a touchdown and started dancing like a robot as part of the Green Bay end zone celebration.
Fast forward to last week at Minnesota and Nijman started again after Davante Adams' 18-yard touchdown on third and 6 that gave the Packers a 24-23 lead at the time.
"We've never seen this Yosh personality," quarterback Aaron Rodgers recalled this week. "I mean Yosh is a great boy, very calm though, go about his business a little, don't say much, let the other guys in the room be the funny guys. But him doing 'The Robot' I think everyone was like 'Oh my god, Yosh, that was amazing. We have to see more.' "
The Packers are set to see even more of Nijman after Pro Bowl left guard turned left tackle Elgton Jenkins succumbed to a season-ending knee injury in the Packers' 34-31 loss to the Minnesota Vikings last Sunday.
With All-Pro David Bakhtiari still on the mend from his own knee injury, Nijman is set to make his fourth career start this Sunday against the Los Angeles Rams.
Green Bay got a chance to see what the 6-foot-7, 314-pound tackle could do earlier this season when Nijman replaced Jenkins, who missed three games with an ankle injury.
Needing a Plan C on the left tackle, offensive line coach Adam Stenavich pushed Nijman to pull the task despite the 26-year-old having only played 14 snaps during his career in the NFL.
Nijman was instrumental in all three of the team's wins, turning the tide until Jenkins returned against Chicago on October 17. After Jenkins was forced out against Minnesota, Nijman intervened on the left tackle in the last two practices of the TD Producer Packers.
"I think every time a guy goes out there and is able to perform at a high level, you just see his self-confidence go up," said head coach Matt LaFleur. "I think Yosh has all the traits you look for in an offensive lineman. He's tall, he's athletic, he can bend, he's strong, powerful, everything. It's just about putting it all together on. a consistent basis. "