There's nothing to tone down, Millicent Omanga on her dance steps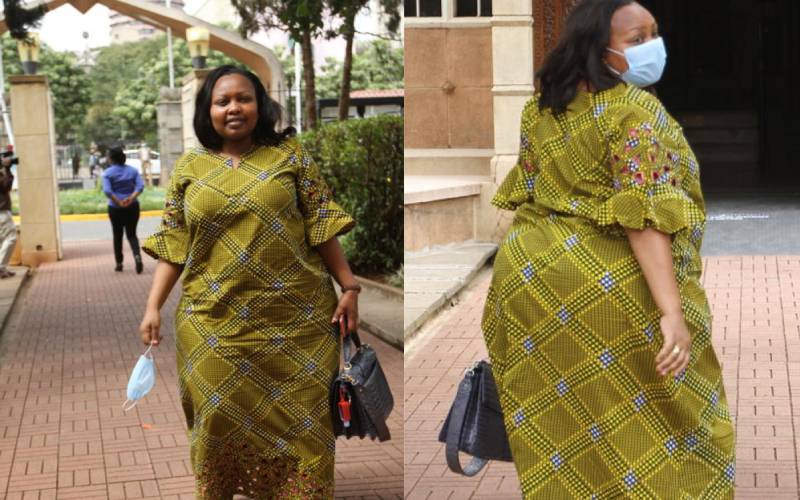 The senator named Millicent Omanga responded to a section of online users who criticized her dance moves.
Speaking during an interview on Radio Jambo, Omanga admitted that she loves dancing and it is something she picked up from her mother.
"I love to dance so I don't understand what's wrong with me…even my mom loves to dance," she said.
Justifying her decision to "let go" publicly, Omanga acknowledged that God created her in his perfect way and that she was proud of her appearance.
"Even my fans know that I love to dance. It was God who created me as I am, his handiwork is perfect. We should change the notion that women should not be allowed to let themselves go", she added.
"There's nothing to mitigate, work without play makes Jack a dull boy. Itabidi wazoee!!!"
Omanga recently made headlines after showing off his dance moves at the United Democratic Alliance (UDA) National Delegates Convention (NDC) in Kasarani.
Here are some of the reactions to her most recent dance:
@maureen_cikuh: What is she doing??? It's not even a dance smh
@jannieokinyo: Ata hatumii energy…zinaenda you..
@musakens: hapo sawa mhesh
@i_am_president_merlanie: Huyu ndo mnataka kama female representative? Even though
@harriet_omunzi: a lot of energy for this yawa song. And why it looks like she's forcing him. Yaaani amekaza baana
@connie_samuel: Can someone coach her… Good body but dancing…