Watch: Stefanos Tsitsipas dances after his victory over Daniil Medvedev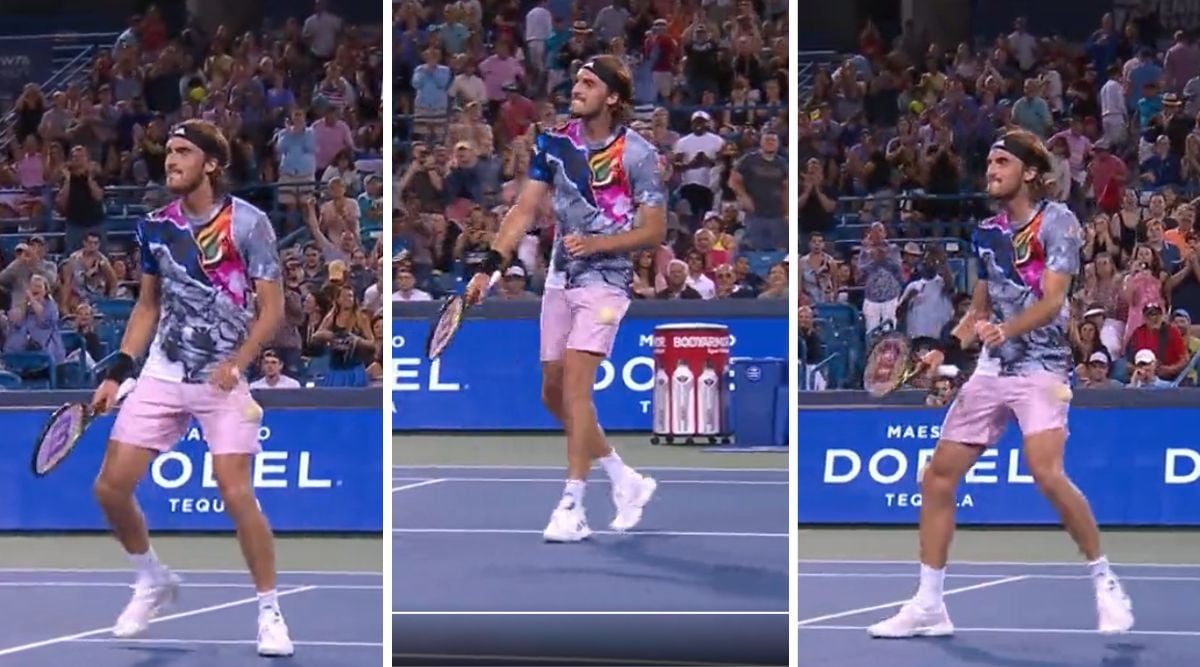 Fourth-seeded Stefanos Tsitsipas showed off his dance moves after beating world number one Daniil Medvedev 7-6(6), 3-6, 6-3 in a grueling semi-final battle at the Cincinnati Open Saturday. He will face Borna Coric in the summit clash following the Croatian's 6-3 6-4 victory over Cameron Norrie.
Tsitsipas reached the semi-finals for the third consecutive year, but this is his first final after losing in the semi-finals each of the last two years. Sunday will be Tsitsipas' first final appearance in Cincinnati and his fifth overall in 2022.
Tsitsi-dance 🕺 🕺 🕺@steftsitsipas #CincyTennis pic.twitter.com/WaT2Iwf0yJ

– Tennis TV (@TennisTV) August 21, 2022
Tsitsipas saved a set point in the opening tie-break to take the lead but collapsed in stunning fashion in the second set, falling 5-0 before narrowly avoiding a bagel.
But the Greek, who had just two wins in nine appearances against Medvedev before the encounter, raised his game in the decider and beat the US Open champion 3-2 before comfortably serving the match with a exquisite net game.
Tsintillant 🙌

The moment @steftsitsipas defeated Daniil Medvedev 7-6(6) 3-6 6-3 to reach his first #CincyTennis final! pic.twitter.com/Jwhz6puZfM

– Tennis TV (@TennisTV) August 21, 2022
Coric reached his second ATP Masters 1000 final – and first since undergoing shoulder surgery last year – with an impressive performance against Norrie, who offered little resistance against heavy hitting of his opponent from the baseline.
Britain's ninth seed Norrie started brightly and took a 3-1 lead before Coric found his stride to win five straight and secure the first set.
Borna 2 wins ✌️

The moment @borna_coric defeated Cameron Norrie 6-3 6-4 to become the lowest-ranked finalist in #CincyTennis the story! pic.twitter.com/jjIVAS6hyi

– Tennis TV (@TennisTV) August 21, 2022
"It was a very difficult day, a very long day too," Coric said after the men's semi-finals were delayed due to rain.
"At the start, I wasn't there, I didn't feel the ball very well. Then I found my rhythm. I started to serve better, I started to play a lot better and I think that was the key to the match.
Coric, who hit 22 winners in all, kept his momentum going in the second set, picking up eight straight points to take a 4-2 lead before closing the game to set up a third career meeting with Tsitsipas.