Why Legion Used This Epic Dance Battle In Season 2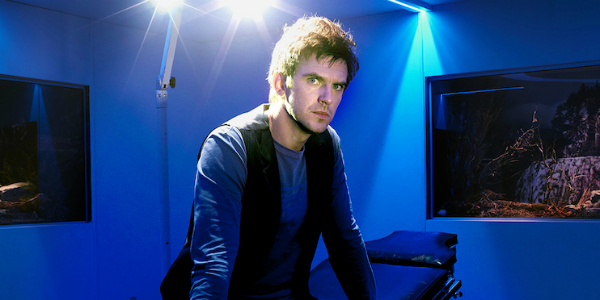 When characters face off in a TV show or movie, they often engage in an epic battle of major punches. Not Legion. In Season 2 Episode 3, there was a jaw-dropping sequence that saw David (Dan Stevens) use the dance floor as a psychic battleground against his nemesis Farouk. So why didn't viewers get a scene with fists and furniture flying across the room? Legion Showrunner Noah Hawley explained it all in a behind-the-scenes video from FX. Here is what Hawley says:
In the behind-the-scenes video posted on FX's YouTube page, the cast also talks about the elaborate preparation required for Episode 3's dance sequence. It's a scene that required intense preparation. The dance scenes are often just as messy as the fight sequences, as both require a deceptive amount of work to make the end product as stunning as it is. Will be Legion start a trend for characters who confront each other through the power of dance? Everything is possible.
Comic book fans are used to seeing large-scale battles between enemies, so the dance sequence offered them a taste of something different. Like Legion's points out Dan Stevens, the dance has been on the show before. This new look at dance as a means of existential confrontation is an interesting approach to the subject. Whether fans will welcome the epic dance battle as a future trend remains to be seen.
It is not known if the next episode of Legion Season 2 will include a dance battle. Given what's shown in the Episode 4 promo, it looks like Syd (Rachel Keller) and David will be working together to some degree.
One thing is better known. The work that went into building Episode 3's intricate dance sequence was pretty rigorous. It involved a lot of moving parts, including the choreography to express the script. The actors also had to perform the emotion behind their character's dance moves, while synchronizing their movements with those of the backup dancers at certain times. And, LegionJeff Russo's composer had to arrange the music to match the dance, which obviously played a huge role in the finished product.
Behind-the-scenes videos like this give you an idea of ​​the level of work that goes into a crucial scene briefly seen, and it's even more extensive than fans realize. You can watch the full behind-the-scenes video below:
Legion Season 2 is far from over. David's story continues with episode 4, titled "Chapter 12". It premieres Tuesday, April 24 at 10 p.m. ET on FX. Curious to know what else is happening on FX? Find out with our guides to midseason and summer TV premieres. If you're craving more superhero shows, we've got you covered, too. Check out our guide to new and old superhero series on TV in 2018.